This is a Sponsored post written by me on behalf of Gro-ables for SocialSpark. All opinions are 100% mine.
My kids have developed an interest in growing their own food. This Fall, Chase saved his apple seeds from lunch and planted them in the back yard. Unfortunaley, we've seen no signs of an orchard so far.
I love the idea of watching our food grow from seeds and them understanding that food doesn't just appear in the grocery store. However, we have limited planting space and I'm not a natural green thumb.
So,when Miracle-Gro contacted me about trying their new product Gro-ables seed pods – pre-counted seeds in a "guaranteed to grow" pod you just plant in the ground- I was interested to give them a try.
These new Gro-ables are easy to use and designed for people new to gardening. They take the guesswork out of gardening by simplifying the process. And at only $1.29-$1.49 per seed pod, they're affordable, too.
We received spinach ad basil seed pods to try. But around here we call spinach "salad". You'd be surprised at how much more palatable it becomes with a new name.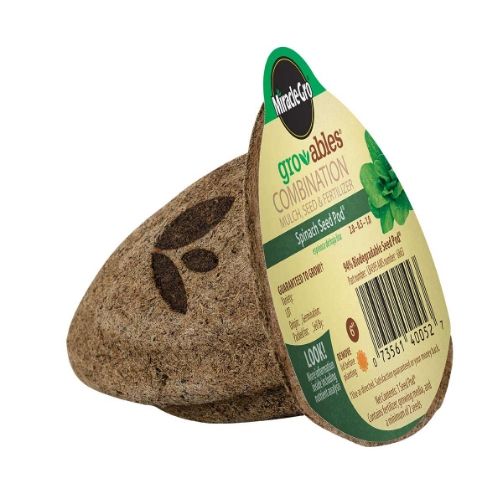 The planting instuctions are super simple. You can plant indoors or out. Find a sunny spot, place pod in loose soil until top of pod is level with the ground. Keep moist. Easy enough for a child to follow.
And  I can't wait to try the basil on a homemade margheritta pizza or caprese salad. Yum!
Share this article